---
WAVO is proud to confer this prestigious Award to Mr Keith Goodwin at the opening ceremony of 5th WAVO Valuation Congress held in Singapore on 24-26 November 2010.
About Keith Goodwin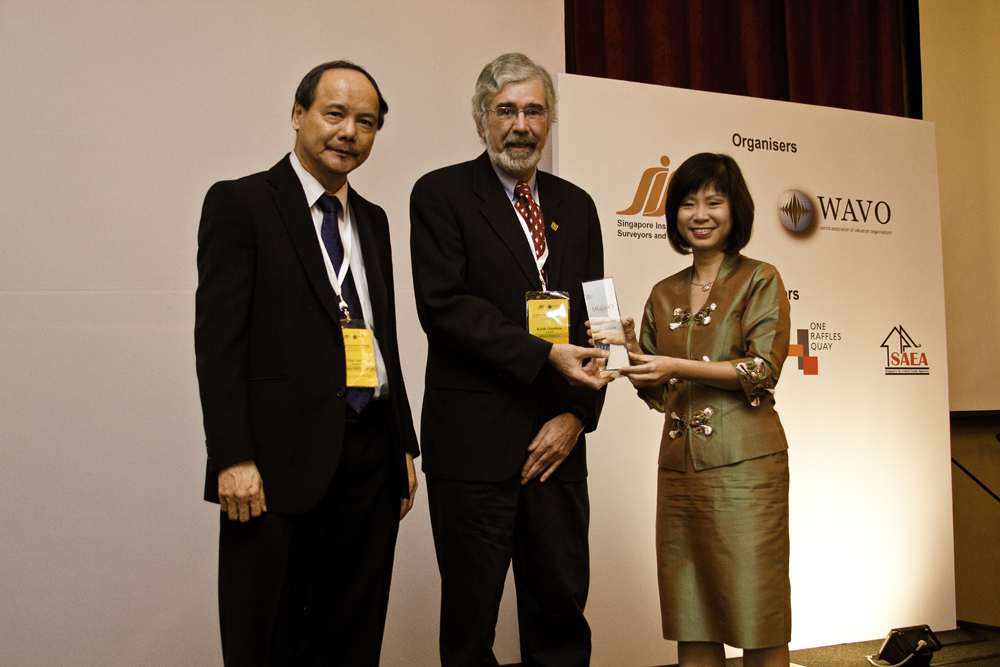 Having graduated from the Liverpool Polytechnic in 1973, Keith commenced his work as a valuer in the United Kingdom from 1973 to 1977 at the District Valuers and Valuation Office. Thereafter, he went into private practice in Canada from 1980 to 1987. From 1988 to 2000, Keith continued to be in valuation practice in New Zealand. From 2001 onwards, Keith moved back to Canada to pursue his mixed valuation practice.
Keith's contribution to the valuation industry extended to his being the President of British Columbia Association of Appraisal Institute in 1995. He went on to assume membership in the Board of Directors of Appraisal Institute Canada from 2000 to 2006. Simultaneously, Keith was elected as the President of Appraisal Institute of Canada for term 2003-2004.
Other important appointments assumed by Keith in his distinctive career include his being a Director for the British Columbia Government for Affordable Housing and Trustee of the Appraisal Foundation from 2002 to 2006.
One of the high points of Keith's contribution to the valuation industry is his being a Founding Member of the World Association of Valuation Organisations (WAVO) in 2004. At WAVO's inception, Keith assumed the appointment as Vice President. His tireless and painstaking efforts during the formative years of WAVO have contributed significantly to the strong, robust WAVO today.